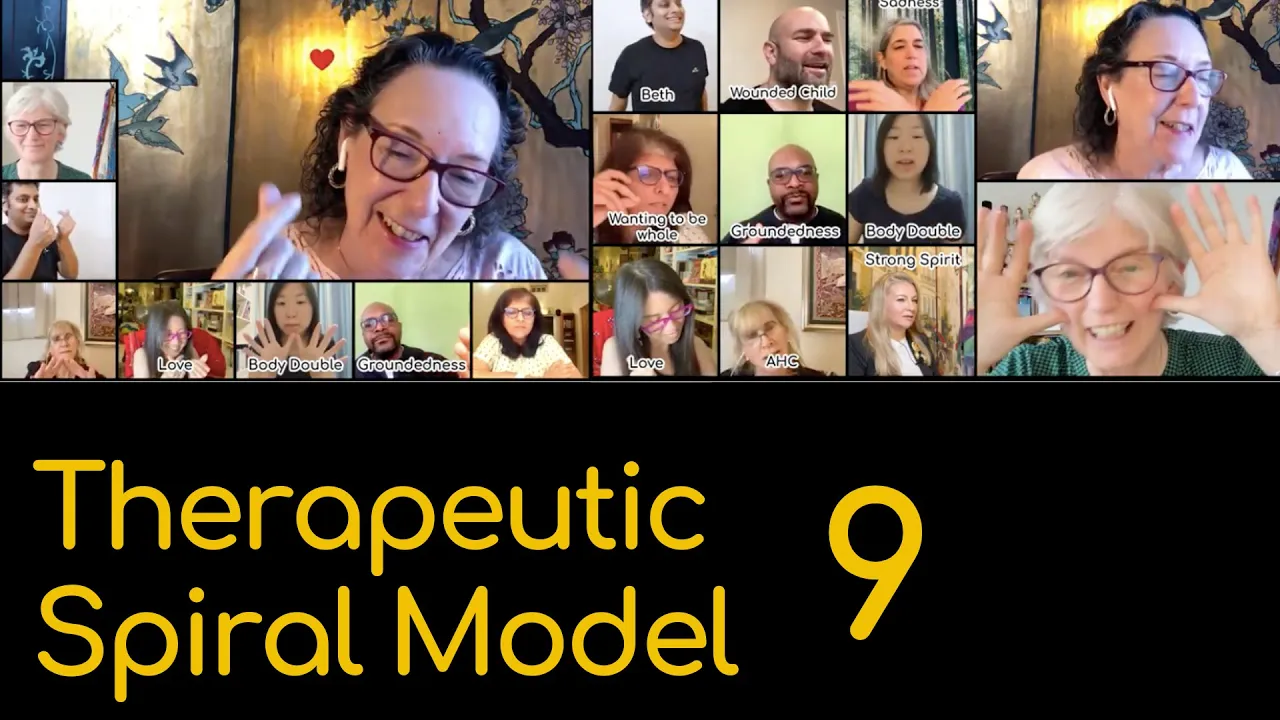 Course:
Therapeutic Spiral Model (TSM) Psychodrama: Theory & Practice with Trauma. How TSM Works. Foundations and Expansions.
with Dr. Kate Hudgins

Module 9. Simultaneous Protagonist: Group Session to Access Your Autonomous Healing Center

NEW! Join us for these unique TSM structures that have been added to Therapeutic Spiral Model to treat trauma in the last few years. See how we bring all group members to participate at the same time, so it fully becomes group work. 

Module 9 of 11 in foundation course on TSM. Students may purchase one separate module or the whole course of 11 modules with a bundle discount. For: psychodramatists, psychologists, mental health professionals working with trauma, therapists, and social workers.
Participants will be able to:
-Learn how to work with simultaneous protagonists in person or online, so that everyone in the group gets to be a protagonist to form a group mind.
-Find out about the original Morenian concept of emergent Psychodrama, which details how to work with the group as it is and find the stories that naturally emerged from the group.
-Understand immediately useful interventions that are clinically based
-Experience your Autonomous Healing Center
-To direct Simultaneous Protagonists to access your Autonomous Healing Center

Module Includes:
Reading materials: 

-PTSD Unites the World 2017.

-Psychodrama Revisited 2019

-Chapter 3 Evolution of TSM

-Draft of chapter from K. Hudgins & Steven Durost upcoming book "From Trauma to Post-traumatic Growth: Therapeutic Spiral Psychodrama".


Main Content

· Video Demonstration - 86 min
· Handouts - 154 min 
· Practicum - 60 min

Breaks - 60 min 
Each 50 min of content requires a 10 min break that will be included in your total certified hours
Hours for Certificate
· 6:00 Hours Total

Module Curriculum

*Recommended Videos Not Included in Total Hours for Certificate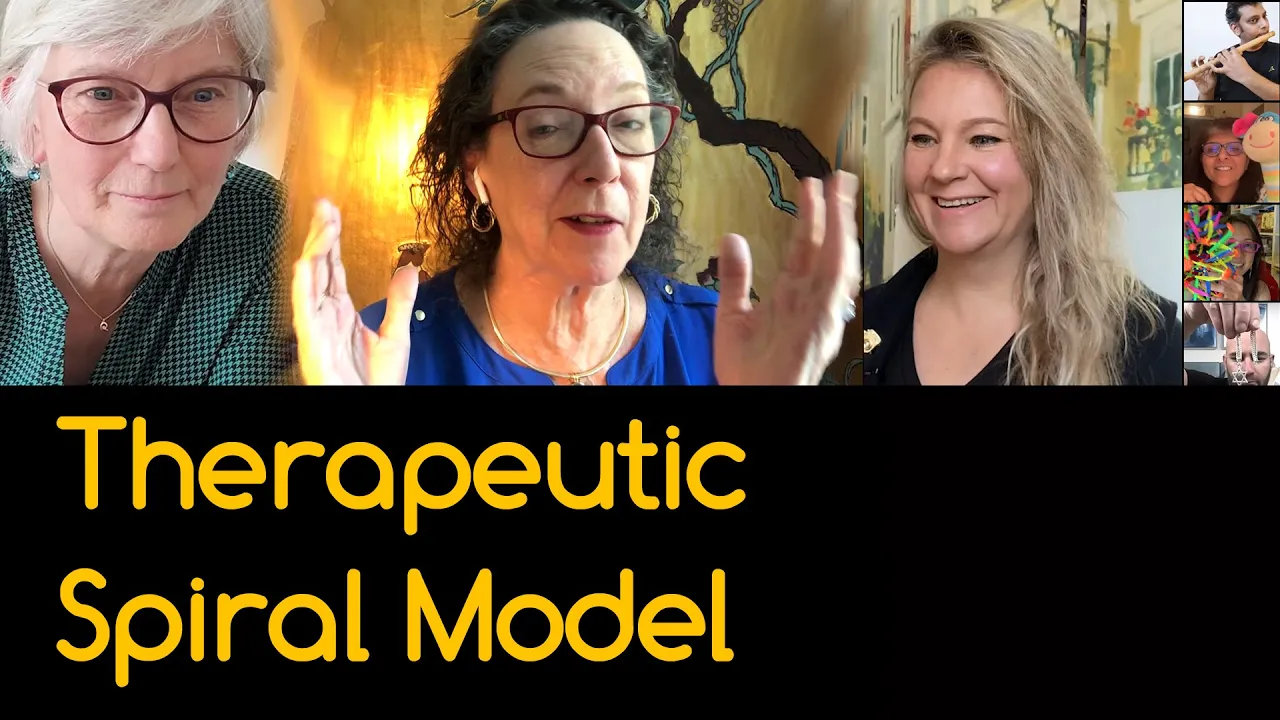 Therapeutic Spiral Model (TSM) Psychodrama: Theory & Practice with Trauma. How TSM works. Foundations and Expansions. 11 modules

TSM modified classical psychodrama, combined with the attachment theory and recent research in interpersonal neurobiology. Incorporating trauma theory to ensure safe applications while working with trauma. By taking this course you bring containment and structure into your work.  
May we send you a biweekly newsletter?


When subscribed you will ONLY receive info on:
V Invitations for free limited-space courses
V Free video releases
V Newly released courses and discounts
V Invitations to our events


You will NOT receive:
X Spam

Check your inbox to confirm your subscription