Psychodrama has proven to be effective in work with trauma & addiction. Dr. Scott describes why it is important to treat both simultaneously in this course and teaches the basics of how to apply it in your practice. For those who work with trauma and addiction: psychodramatists, psychologists, mental health professionals working with substance use disorders and behavioral addictions, therapists, and social workers. The course might be interesting for those who are in recovery or aiming towards recovery.

Participants will be able to:
-Study the newest research and statistics on trauma & addiction;
-Witness the psychodramatic vignette with a client establishing strengths to address trauma & addiction in the future;
-Understand the reasons for addressing trauma & addiction simultaneously;
-Learn the basics of utilizing psychodrama in work with trauma & addiction;
-Be able to introduce action methods to clients;
-Be able to incorporate psychodrama into practice;
Module Includes:

Main Content

· Video lectures - 113 min
· Video Demonstration - 93 min
· Practicum - 30 min

Breaks - 34 min 
Each 50 min of content requires a 10 min break that will be included in your total certified hours
Hours for Certificate
· 4:30 Hours Total


Module Curriculum

Available in days

days after you enroll

Videos
Available in days

days after you enroll

Test and Practticum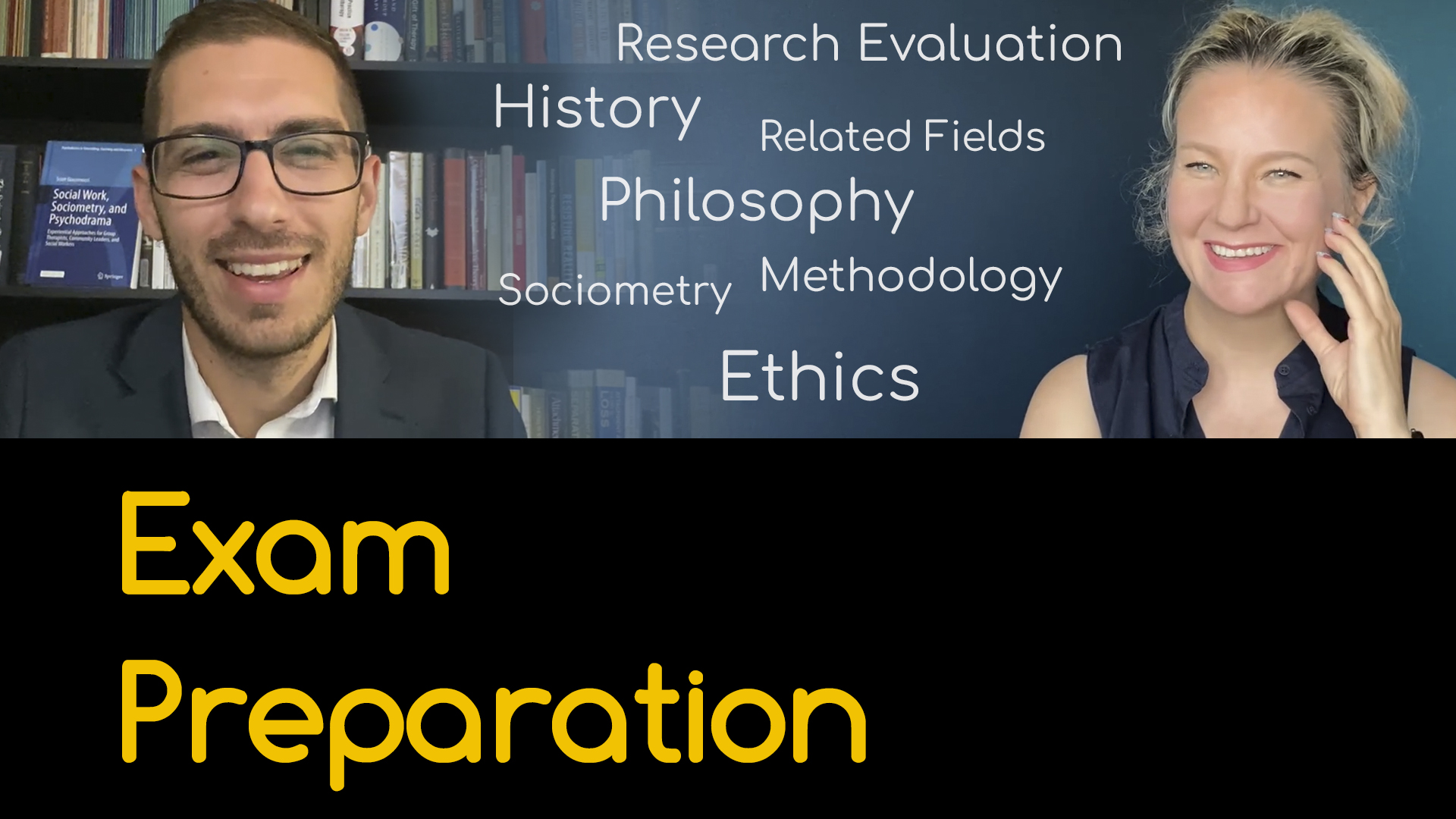 Comprehensive Preparation for Psychodrama Certification. 7 Modules


This course is on exam preparation for the psychodrama certification exam administered by the American Board of Examiners (ABE) in Sociometry, Psychodrama, and Group Psychotherapy. The course instructor, Dr. Scott Giacomucci, DSW, LCSW, BCD, CGP, FAAETS, TEP, has served as a grader for the ABE exam in the past while publishing and teaching extensively in each of the seven exam areas. Students can buy each module separately or the full course with the bundle discount. 
May we send you a biweekly newsletter?


When subscribed you will ONLY receive info on:
V Invitations for free limited-space courses
V Free video releases
V Newly released courses and discounts
V Invitations to our events


You will NOT receive:
X Spam

Check your inbox to confirm your subscription