Module 1 of 7 on working with Adolescents Using Action Techniques. Students can purchase individual modules or the entire course of 7 modules, with a bundle discount. This module introduces the efficacy of Action Techniques with Adolescents. Mario will answer the question – "Why are Action Methods so important and beneficial in work with Adolescents? He will instruct you on how to incorporate action methods into your work with adolescents and teach practical application of the social/cultural atom. For educators, psychodramatists, psychologists, therapists, social workers, and parents, trying to connect with adolescents.
Participants will be able to:
-Define adolescents and understand the developmental milestones;
-Understand why action methods are effective in work with adolescents;
-Learn practical activities to work in action with adolescents;
-Learn to practically apply the social/cultural atom in work.
Module Includes:
Reading materials: 

-Social Cultural Atom

-Taming Puberty


Main Content

· Video lectures - 60 min
· Video Demonstration - 59 min
· Handouts - 30 min 
· Practicum - 76 min

Breaks - 45 min 
Each 50 min of content requires a 10 min break that will be included in your total certified hours
Hours for Certificate
· 4:30 Hours Total


Module Curriculum

*Recommended Videos Not Included in Total Hours for Certificate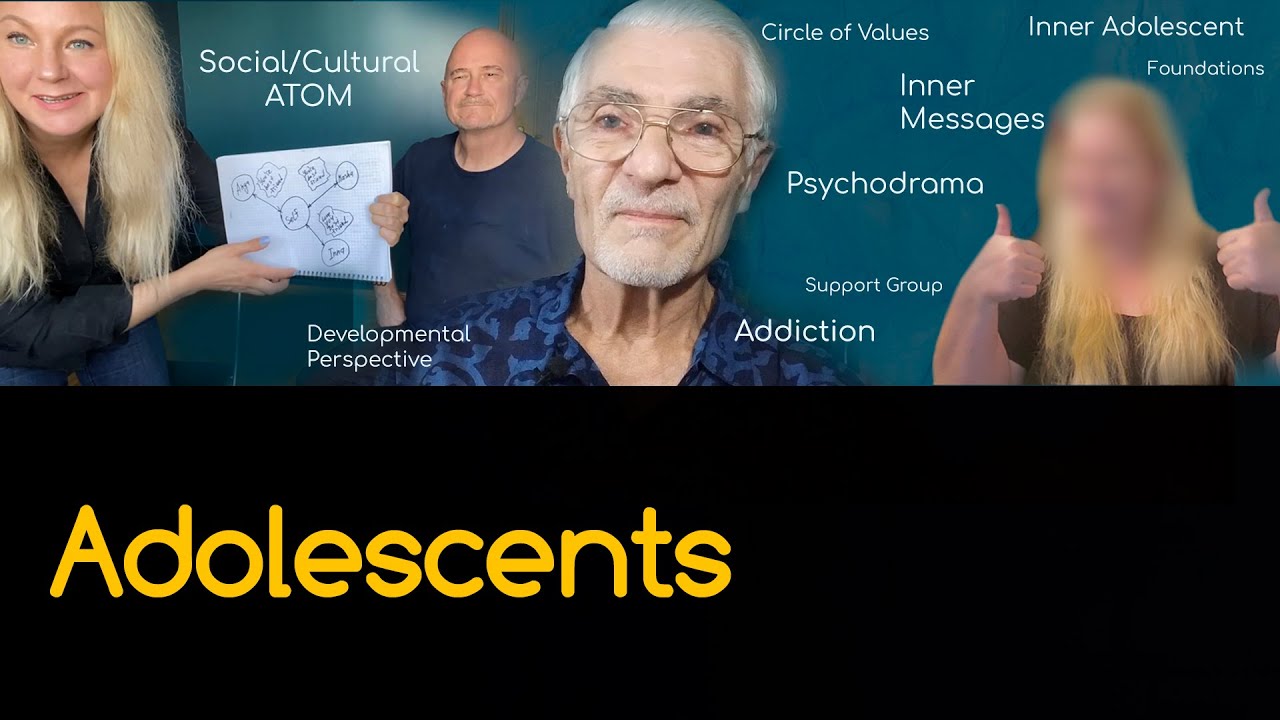 Rebels with a Cause: Working with Adolescents Using Action Techniques.
7 modules

Students can buy one separate module or the whole course of 7 modules with a bundle discount.
May we send you a biweekly newsletter?


When subscribed you will ONLY receive info on:
V Invitations for free limited-space courses
V Free video releases
V Newly released courses and discounts
V Invitations to our events


You will NOT receive:
X Spam

Check your inbox to confirm your subscription