Course:
Therapeutic Spiral Model (TSM) Psychodrama: Theory & Practice with Trauma. How TSM Works.
Foundations and Expansions.
with Mario Cossa
Module 3. Trauma Survivors Internal Role Atom (TSIRA): the Clinical Map for Safety.

The module presents a full clinical guide for experiential therapies on safety and containment through the TSIRA. Its demonstration conveys the exploration of the TSIRA roles and their efficacy in work with trauma.

Module 3 of 11 in foundation course on TSM. Students may purchase one separate module or the whole course of 11 modules with a bundle discount.
For: psychodramatists, psychologists, mental health professionals working with trauma, therapists, and social workers.
Participants will be able to:
-Define TSIRA the three stages of the clinical map.
-Learn how the prescriptive roles create container. Understand prescriptive, trauma-based, and transformative Roles.
-Understand the TSM trauma triangle.
-Direct a protagonist to establish the Prescriptive Role of the Observing Ego.
-Direct a protagonist to establish the restoration roles of personal, interpersonal, and transpersonal strengths.
-Work with defenses.


Module Includes:
Video lecture on: 

-TSIRA

-Role descriptions in TSIRA

-Trauma Triangle

-Prescriptive roles

-Strengths

Video demonstration on:

-Observing Ego role. 

-Personal, interpersonal, transpersonal strengths. 


Reading materials:

-Chapter 1. A Life in Psychodrama.(Zerka Toeman Moreno, Co-founder of Psychodrama).

-Chapter 2. The Similarities and Differences Between Classical Psychodrama and the Therapeutic Spiral Model. (Kate Hudgins, Ph.D., TEP, and Francesca Toscani, M.Ed., TEP).

-2017 article PTSD Unites the World.
-2019 article Psychodrama Revisited.

Main Content

· Video lectures - 38 min
· Video Demonstration - 30 min
· Handouts - 147 min 
· Practicum - 60 min

Breaks - 55 min 
Each 50 min of content requires a 10 min break that will be included in your total certified hours
Hours for Certificate
· 5:30 Hours Total

Module Curriculum

*Recommended Videos Not Included in Total Hours for Certificate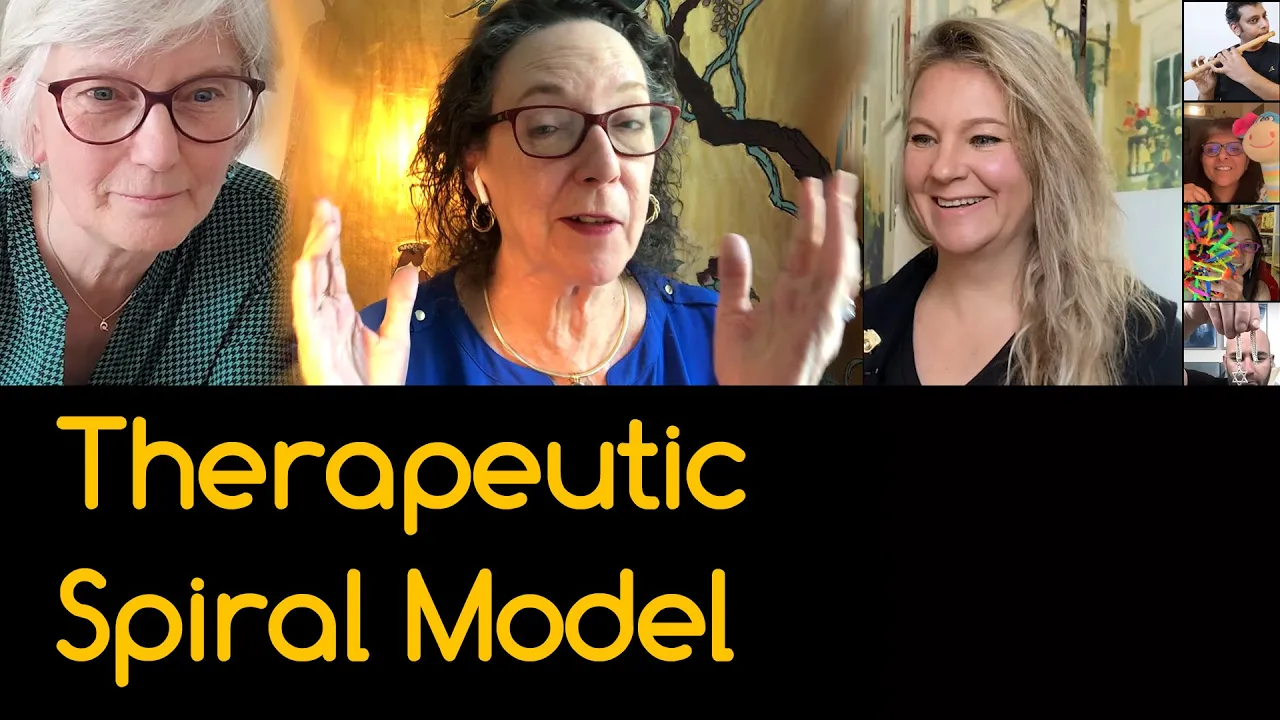 Therapeutic Spiral Model (TSM) Psychodrama: Theory & Practice with Trauma. How TSM works. Foundations and Expansions. 11 modules

TSM modified classical psychodrama, combined with the attachment theory and recent research in interpersonal neurobiology. Incorporating trauma theory to ensure safe applications while working with trauma. By taking this course you bring containment and structure into your work.  
May we send you a biweekly newsletter?


When subscribed you will ONLY receive info on:
V Invitations for free limited-space courses
V Free video releases
V Newly released courses and discounts
V Invitations to our events


You will NOT receive:
X Spam

Check your inbox to confirm your subscription