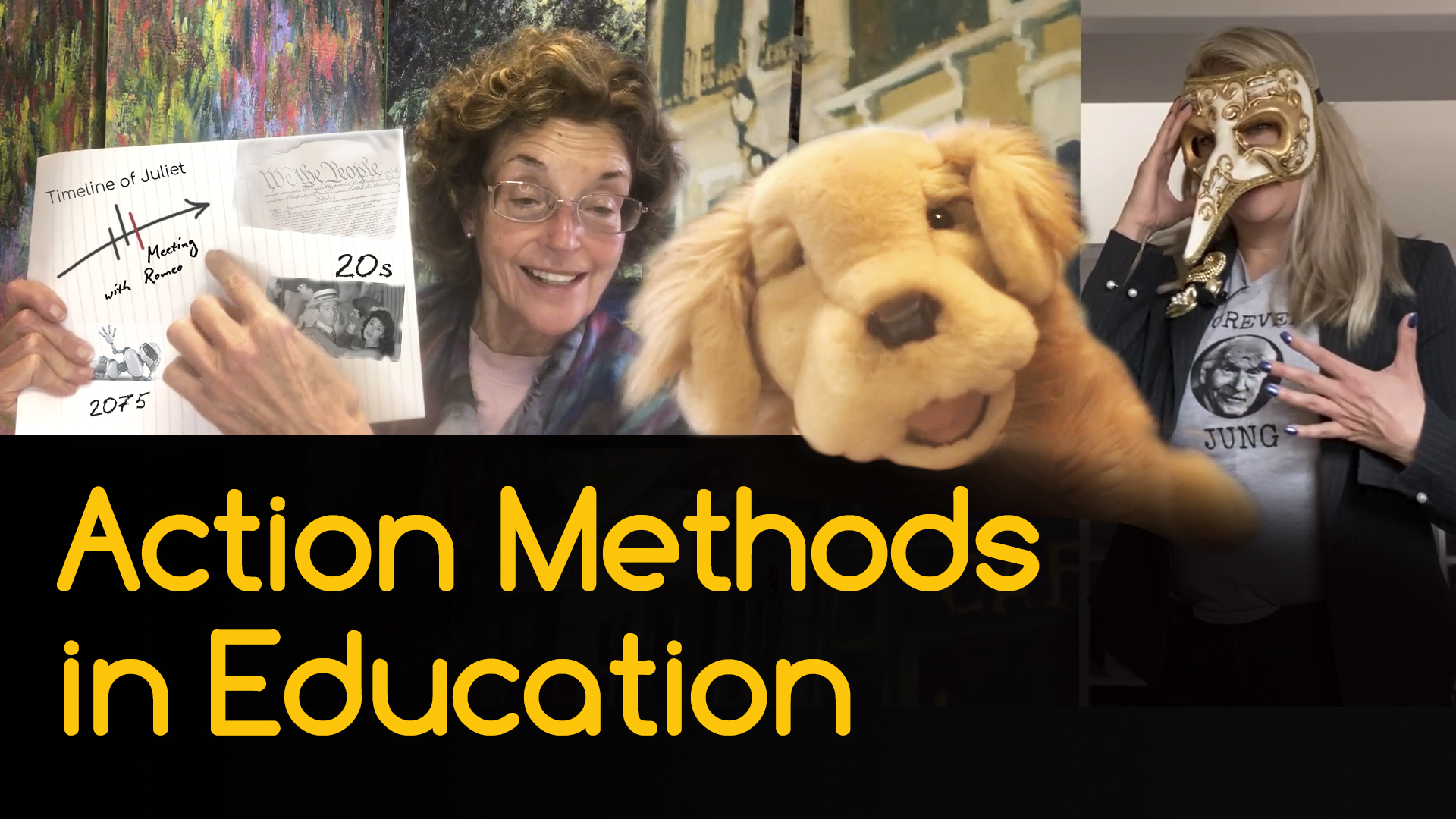 Action Methods in Education
with Linda Ciotola

Teachers will learn and be able to apply action methods in their classroom management and in their teaching of the subject matter. Enlivening course material actively engages students in the process. This achieves Co-operation and engagement of students with one another, the teacher, and the course content.





I know how it feels to struggle to maintain order in the classroom and keep students interested and engaged. This course helps facilitate instructor's cohesion among students and actively engages them in the learning process. See examples of action methods you can use in the classroom. Action Methods in Education can be used by Teachers in K-12 or higher education.



Participants will be able to:
-Use Action methods like Timeline, Step to the Line, Circle Sociometry and more.
-Understand terms applicable to Action Methods in Education
-Demonstrate use of action methods applicable in educational settings.
Module Includes:
Reading materials: 

-The Triune Brain
-Sociometry
-Definitions

Main Content

· Video lectures - 97 min
· Video Demonstration - 52 min
· Handouts - 21 min 
· Practicum- 55 min 
Breaks - 45 min 
Each 50 min of content requires a 10 min break that will be included in your total certified hours
Hours for Certificate
· 4:30 Hours Total





Module Curriculum

Available in days

days after you enroll

Lecture and Demonstrations
Available in days

days after you enroll

Handouts
Available in days

days after you enroll

Test and Practicum
May we send you a biweekly newsletter?


When subscribed you will ONLY receive info on:
V Invitations for free limited-space courses
V Free video releases
V Newly released courses and discounts
V Invitations to our events


You will NOT receive:
X Spam

Check your inbox to confirm your subscription